As the former CSO of a multinational corporation, Cybersaint CEO George Wrenn knows the importance of IoT security and Digital Risk Management, which is why the CyberStrong Platform supports even the latest draft of NIST's IoT Framework.
Rod Turk, the CISO, and acting CIO of the Commerce Department, said that CISOs and teams need to evaluate the impact of IoT in a holistic manner and continuously assess the risks that change and grow with the additional and subtraction of IoT devices, vendors and more. Even though there are some agencies such as NASA, who want to bring IoT security into their broader cybersecurity efforts overall, the importance of IoT is totally changing the role of the federal CISO.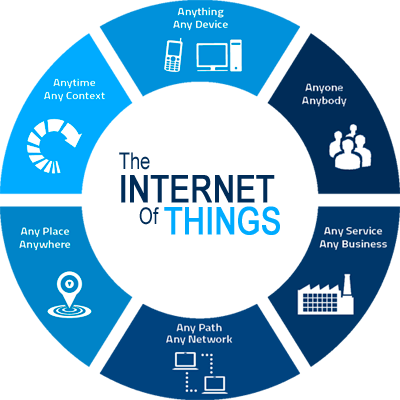 "Know what's in your environment," Turk said, according to Federal News Radio. "You may not know all of your IoT, but I've got a good hunch that you've probably got a sense of where it all is. You know your printers, you know your copiers now have computers in them, and they're going to be storing information, and they have the ability to take that information and send it out to random places."
NIST reports that IoT networks are deployed over protocols and physical links that are constantly "selecting the appropriate messaging and communication protocols depends on the use case and security requirements for each system." One characteristic of IoT deployments, and an important one, is that there is potential for seemingly out-of-the-blue connections without a system view. According to a recent NIST report, "IoT could not be 'planned' nor secured well using traditional approaches to security since system compositional or emergent properties would never be seen by a risk manager."
In agencies, the network interfaces used in these IoT deployments are attack surfaces., and as NIST puts it, therefore, "without a system asset definition and subsequent threat analysis the security design is very unlikely to be useful."
How to Effectively Manage IoT Security Issues
Many cybersecurity techniques designed for industrial control systems can be adapted for IoT as well. The agency could restrict physical access to various IoT-related components via card readers or even guards. In another example, an agency could restrict access to the network by "using unidirectional gateways, a demilitarized zone network architecture with firewalls to prevent network traffic from passing directly between the corporate and IoT networks, and having separate authentication mechanisms and credentials for users of the corporate and IoT networks."
NIST advises federal agencies to protect IoT components individually - for example deploying security patches after testing them and disabling any unused ports, and other services, and then in addition making sure they stay disabled, is important.
Implementing the least privilege principal applies to IoT just like it does in so many other circumstances. Agencies could, and should, restrict user privileges for IoT to only those who truly require access in their respective roles. Agencies should also track audit trails, monitor those trails, while implementing best-practice security controls including "file integrity checking software where technically feasible to prevent, deter, detect, and mitigate malware," notes the NIST report.
Federal agencies should implement controls preventing modification of IoT data by an unauthorized party - whether being stored, processed, or transmitted across or between (an) organizations. NIST stated that agencies can learn to "detect failed IoT components, unavailable services, and exhausted resources that are important to provide proper and safe functioning of an IoT system" in order to be even more secure.
If there's a security incident, IoT systems need to be able to function during any range of conditions, which means designing IoT systems so that each critical component has a counterpart is critical. NIST says that the IoT system "should fail in a manner that does not generate unnecessary traffic on IoT or other networks, or does not cause another problem elsewhere, such as a cascading event."
Overall, NIST notes, "there is a multiplicity of risks associated with IoT" and that to mitigate IoT security risks, they "should not be assessed and monitored in a vacuum, but take into consideration the broader perspective of risk to ensure all aspects of threat and vulnerability are addressed." This is why NIST's draft IoT Framework can be supported by the CyberStrong Platform, and why the Platform can adequately support digital risk management, risk profiling, and reporting across any organization or multitude of organizations. See How: Get a Free Demo.