C-suites and boards of directors have tried, but so many have failed to meet the high standard of a robust cybersecurity program. Breaches are becoming more common, affecting many households and exposing consumer and business data. The private sector has to admit that it's not less expensive to wait out a breach. Instead, companies must start investing in proper security controls throughout their organization at a larger scale.
President Trump's Executive Order, "Strengthening the Cybersecurity of Federal Networks and Critical Infrastructure" detailed the steps that all federal agencies must take to protecting critical data. All agencies must now use the National Institute of Science and Technology's Cybersecurity Framework (NIST CSF) to assess the resiliency and maturity of their networks, and then report the gaps and remediation plans to the Office of the Management and Budget (OMB).
The Order also required the National Infrastructure Advisory Council (NIAC) to report to the President on the current status of the national infrastructure of the non-government for cybersecurity.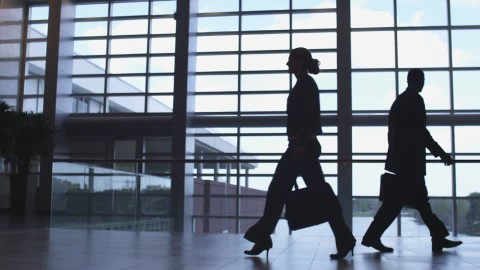 NIAC reported that CEOs should be aware of as the risk landscape continues to evolve and threaten the economic viability of businesses in all sectors. After watching the Equifax and Delloite data breaches, for example, it's hard to deny this idea. The risk of a cyberattack or breach involving a company's data and the negative impacts on those who come in contact with the company, the customers, is far too high in this modern day. Investing in security technology to protect yourself from vulnerabilities is paramount, and having a thorough cybersecurity portfolio is mandatory.
Historically, the private sector has been reluctant, especially C-Suite execs, to participate in information and threat sharing groups with each other and the government as well. Will you divulge a trade secret? Will your reputation in your sector be squashed? Will your sub-par cyber practices be exposed somehow and effect customer retention? Its time to begin an age of information sharing that looks past these worries and instead, prioritizes better cyber practices and more resilient organizations for all involved. Concerns on both sides of the table must be addressed, federal, state and private sector information should be shared to grow our country's resilience to cyber threats.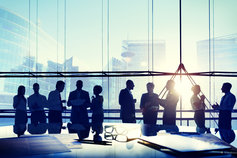 The NIAC recommended the NIST Cybersecurity Framework for all businesses to assure the most robust commercial protections. Commercial enterprises in the U.S. often encounter cyber threats, the NIAC made it crystal clear that the private sector has work to do.
C-Suite execs and boards have a call-to-action: to listen to these recommendations and invest in security products, such a CyberSaint's CyberStrong platform - allowing you to begin and baseline your NIST CSF cyber program in just hours, and manage and maintain all of your cyber strength on one interface. Waiting to see if a breach happens isn't worth the risk anymore, not for your data or that of your customers. Those who adopt the NIST framework now will set an example for others in their industry, and will also be at a competitive advantage as breaches occur and consumers look for a more secure alternative.
Learn How CyberStrong Streamlines the NIST Cybersecurity Framework Adoption